Dealer for FASSI cranes, TAJFUN-LIV cranes, CANTONI tippers
Eurobody Hydraulics - Dealer for:
Eurobody Hydraulics - Dealer for: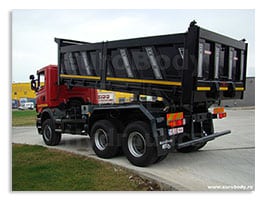 Towing and vehicle
transport trucks
Tippers
Aerial working platform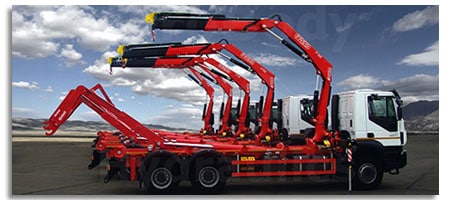 Fassi Cranes
Waste and Wood Handling
Winter Service
Skip loaders

Hook-lift equipment
Street washer
EUROBODY HYDRAULICS is a company founded in February 2015 entirely with Romanian capital. It's activity sector is contruction of heavy equipments on trucks. The quality of execution is at European standards with the staff experience of over 15 years.
We are building simple concepts such as tippers, platforms for transport, sprinklers and complex, which are more demanding and require more inovation, tailored to each client for a specialized niche (mobile workshops which monitor and response in case of emergencies, fire trucks, railroad aerial platform, interchangeable equipments, and so on.
EUROBODY HYDRAULICS builds equipments for all types of vehicles: Citroen, DAF, Ford, Iveco, MAN, Renault, Scania, Volkswagen, Volvo, and so on.